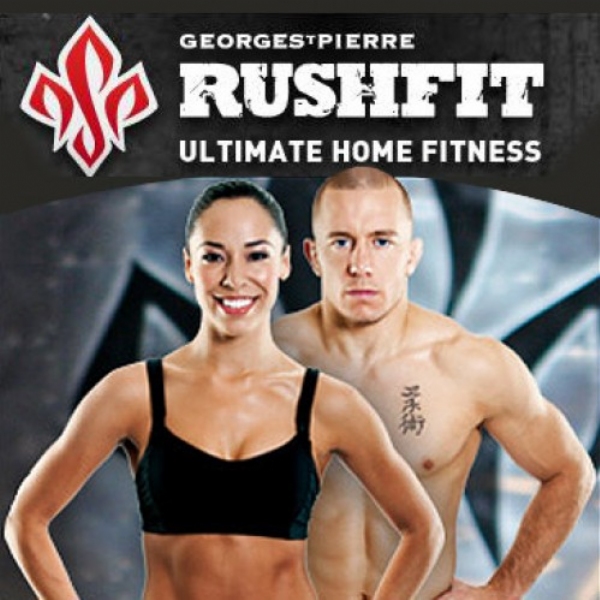 Rushfit

Be the first to write a review!
---
List Price:$79.99
Price:$44.95
You Save:$35.04 (44%)
Georges St-Pierre Rushfit Ultimate home exercise program.
8 Weeks of Intense Training
Train with George St-Pierre
Ultimate Home Exercise Program
Product Description
Georges St-Pierre Rushfit the ultimate home exercise program. Rushfit, as seen on TV, is an intense 8 week training program designed to build muscle, burn fat, cut weight and get Rushfit.

Train with Georges ST-Pierre, MMA champ, and learn the MMA strength and conditioning strategy that's made him one of the fittest athletes on the planet. This MMA conditioning program gives you firsthand access to the secret training approach of a champ - intensity! No matter what your fitness level, working out 45minutes a day will help you perform, feel and look better than ever.

When you're Rushfit, you'll crush your next opponent, whether it's your waistline or the next welterweight. All you need is a set of dumbbells and 45 minutes a day! Includes: 6 DVDs, Workout Guide, and Nutrition Guide.
Customers who bought this also bought
Rushfit Reviews
Rushfit Reviews
No customers have left a written review of this product yet.
You can be the first to write one!
Customers who viewed this item also viewed
Your Recently Viewed Items